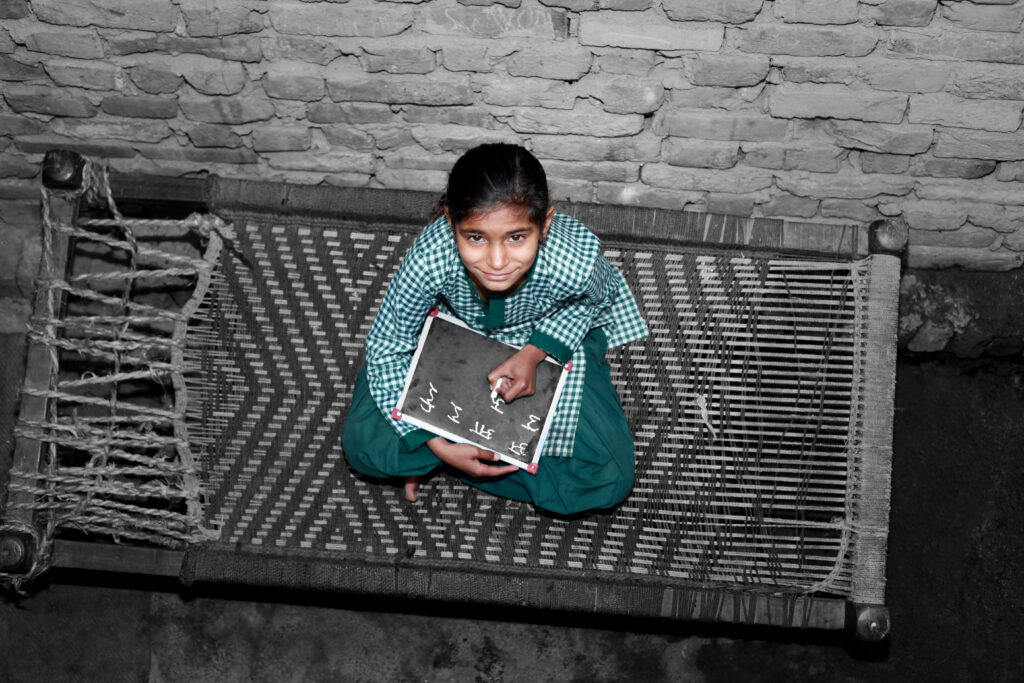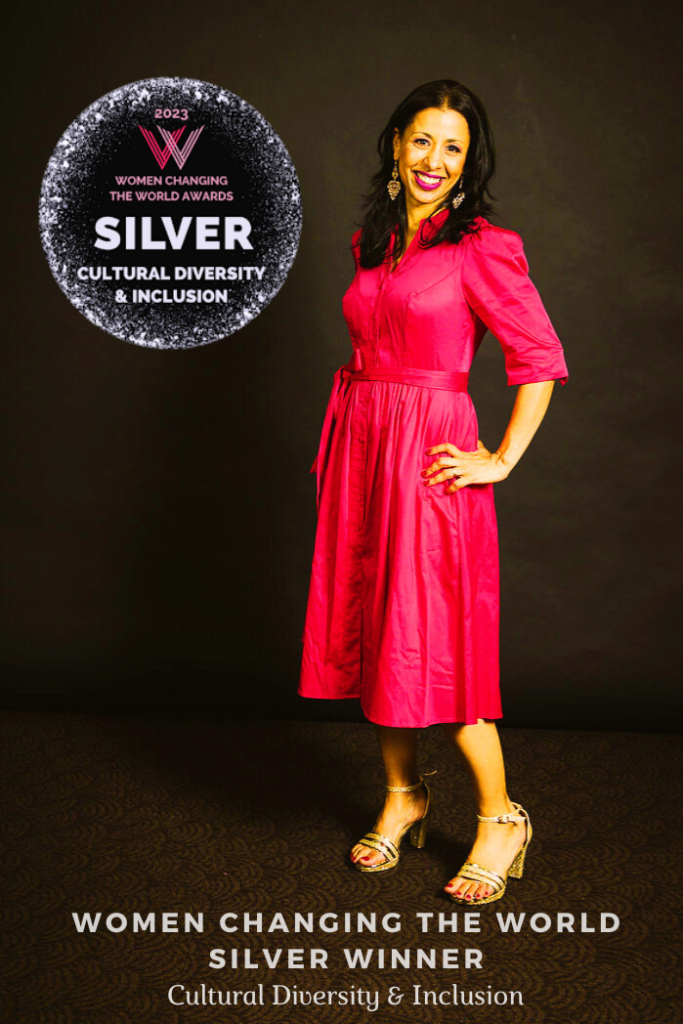 Women Changing the World Silver Award Winner
May 2023 – Tina Brunet of Full Circle Social Enterprises has been named Silver Award winner of the 2023 Women Changing the World Awards in the category of Cultural Diversity and Inclusion Impact.
It can be challenging to create change in the world and Tina gives this advice for others thinking about following their calling to make a difference. "We feel that what we have to give is not enough. But that paradigm is the biggest lie of all. We all have talent, time or treasure. We have immense privilege and with that comes responsibility to share with those who are disadvantaged. Start small, and you'll soon realise that the ripple effects of what you do will reach further than you could ever imagine."
Read the full press release here.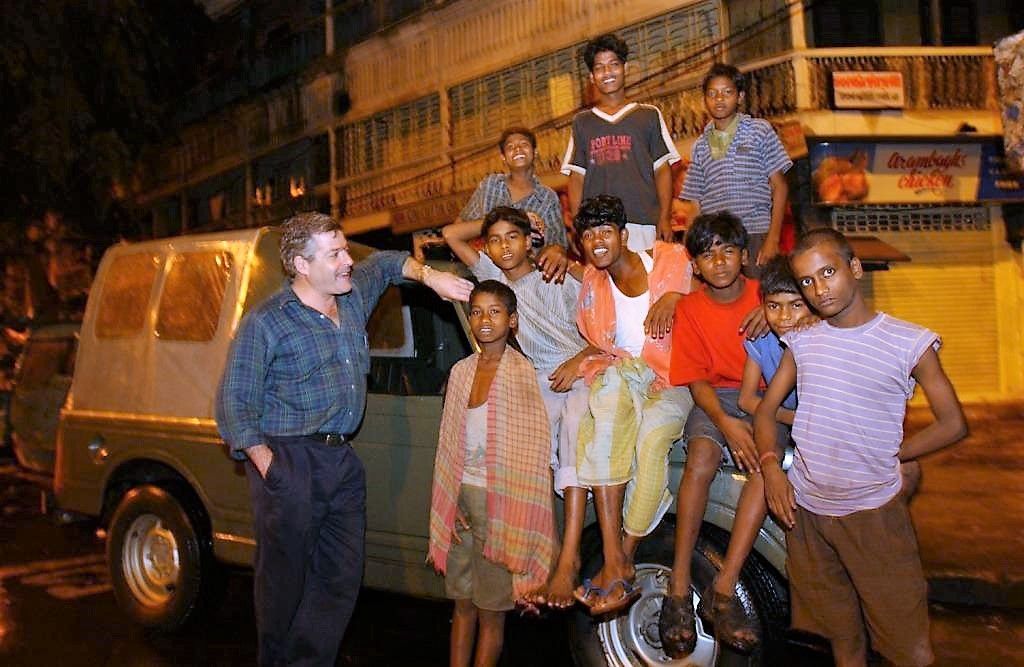 Partnership announcement | Future Hope Kolkata
Feb 2023 – We are thrilled to announce the partnership between Full Circle Social Enterprises and Future Hope Kolkata as we work together toward establishing a leadership program and curriculum for the children at their school.
Founder Tina Brunet visited the school and to witness the powerful leadership team led by Sujata Sen and watched children of all ages thriving in the safe, empowering and immersive learning environment.
Full Circle board and volunteers will now work through design thinking and people centred approaches with the school and ensure that we are delivering measurable impact to the children.
We move forward in great anticipation, humility and hope for how a seed of leadership may come to life and have tangible impact in the lives of the most special children of Future Hope.
---
Collaboration announcement | Teach for India Kolkata
June 2023 – We are thrilled to announce a collaboration between Teach for India and Full Circle Social Enterprises as we move closer to establishing a Leadership Academy at the Future Hope school in Kolkata.
Teach for India is a movement of 1000 Fellows teaching 34,000 children and 4000+ Alumni and partnerships with 8 schools in Kolkata India including Future Hope.
Together Teach for India and Full Circle will collaborate toward ensuring cross pollination of expertise and wisdom is applied in informing the work with Future Hope as part of a pilot program over three years. Teach of India provides excellence in training and development of fellows across India and the alignment of our vision and values will ensure that we are able to deliver excellence in outcomes for participants of the leadership program.
Collaboration | Inqui-Lab
July 2023 – This month we had a fascinating conversation with Eshwar Bandi, one of the co-founders of Inqui-Lab Foundation. Inqui-Lab runs programs that enable children to participate in human centred design and innovative thinking to develop solutions to community and global challenges. Some extraordinary ideas come from those minds that see the world differently to the rest of us. We were blown away by the passion of Eshwar and his team in working tirelessly within communities and schools to deliver the program and create learnings for participating students.
Full Circle hope to leverage from their expertise and wisdom and perhaps have the opportunity for the program to run within our partner school Future Hope in the near future.
---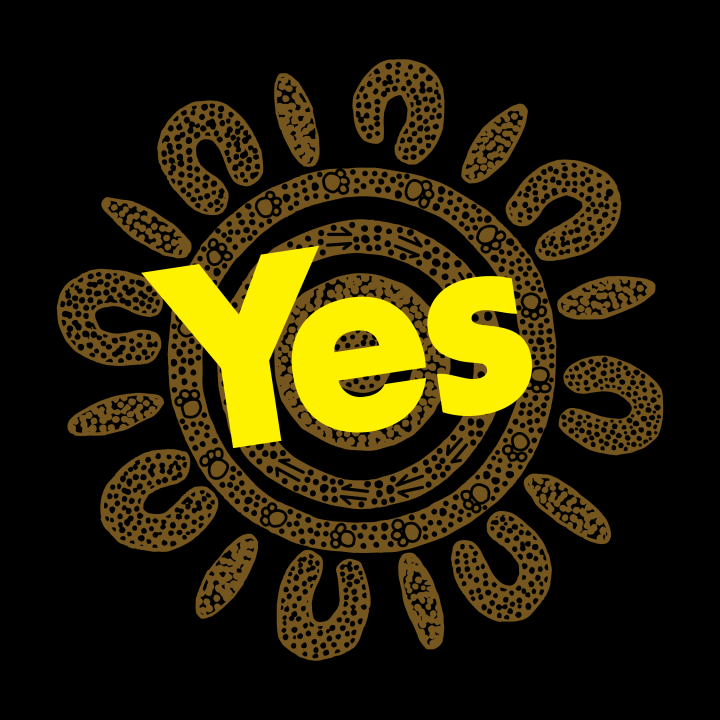 Full Circle Commitment to The Voice Referendum
July 2023,
Grounded in our values as a social justice and human rights focused organisation, Full Circle Social Enterprises stands firmly in support of the establishment of a constitutionally enshrined Aboriginal and Torres Strait Islander Voice to Parliament.
For far too long, the voices of Indigenous peoples have been marginalised and ignored. While recognising that the constitutional enshrinement of a Voice to Parliament cannot single-handedly address all the historical injustices and challenges faced by our country in healing the wounds of the past and building a more equitable future with First Nations people, the Full Circle Board believes that it constitutes a crucial and essential step on this journey.
By enshrining this body in the constitution, we can ensure that Indigenous representatives have a permanent platform to make submissions and express their perspectives, needs, concerns, and aspirations, regardless of the political climate. This will be a vital mechanism for acknowledging and respecting the diverse cultures and perspectives of First Nations peoples.
Our position is the result of extensive research into First Nations led voices. We acknowledge the profound trauma they carry and the varying perspectives they hold on the issue of The Voice. Recognising the principle of self-determination, empowerment, and autonomy for First Nations, Full Circle seeks to honour and uphold these values.
As a non-Indigenous organisation, we understand the importance of not presuming to speak on behalf of a community as diverse, complex, and limitless as our First Nations brothers and sisters. Instead, we pledge to listen to and amplify the voices of Indigenous individuals within our organisation, who speak for themselves and provide guidance based on their unique experiences that will shape the lives of future generations.
In line with the Uluru Statement from the Heart, we firmly believe that this substantive constitutional change and structural reform will contribute to a fuller expression of Australia's nationhood, one that includes and respects all its citizens.
As Australians, it is incumbent upon all of us to embark on this journey of understanding and education about the complexities of this referendum and to vote from a place of empathy and compassion.
Moreover, we recognize that Australia remains the only colonial/settler society without a Treaty between the State and its Indigenous people. We strongly urge the Commonwealth Government to take the next crucial step in truth-telling and reconciliation by establishing a Treaty. Such an agreement will be instrumental in acknowledging historical injustices and laying the groundwork for a more equitable and inclusive future, fostering a meaningful relationship between the Australian government and Indigenous communities.
Future Hope # 1 Philanthropic School in Kolkata
October 2023,

Future Hope has won the Education World – The Human Development Magazine Award for the best philanthropic school:
Ranked 1st in Kolkata
Ranked 1st in West Bengal
Ranked 7th in India
Our Leadership Academy program will build on their incredible work and we will create yet another way for the most vulnerable children to rise above what they thought possible.
We are incredibly proud and humbled to be in partnership with this special school that is making a difference in the community and to each of their incredible children.